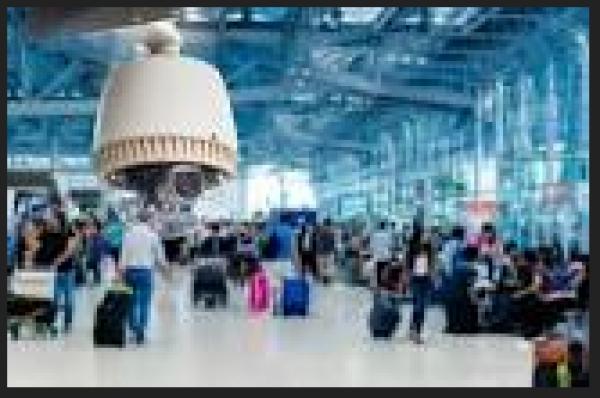 FG to develop alternative surveillance system in airports.
By: Morolake Kolade
Wed, 13 Oct 2021 || Nigeria,
WEDNESDAY, 13th October, 2021: The Federal Government has recognised vandalism of sensors located in remote locations within the airport premises as one of the greatest challenges affecting the smooth operation of the aviation sector.
The FG added that it will develop alternative security monitoring system of low-level wind shear beyond using sensors.
The Director-General of Nigerian Meteorological Agency, a parastatal of the Federal Ministry of Aviation, Prof. Mansur Matazu, made these statements on Tuesday during the second symposium of the Nigerian Aviation Workforce Safety themed 'Mitigating/preventing the adverse impact of windshield occurrences in Nigerian airspace'.
At the event, experts in the aviation sector challenged the Federal Government to adopt home-made solutions to mitigate the effects of climate change on aviation safety in the country.
Matazu added that climate change had a wide range of consequences on aviation safety.
He said, "The few challenges we are experiencing basically is vandalisation of some of the sensors located in remote locations within the airport premises or beyond the perimeter.
"Recently, we attended a town hall meeting alongside the minister on how to sensitise the public to stop vandalizing sensors because some of these instruments look very simple in the bush but they play critical roles in the aviation industry.
"For each airport, we have ten sensors, we are coming up with security implementation of some of the recommendations by security outfit that conducted vulnerability survey of the sensors and we are involving the communities to help us engage the locals to help us safeguard the installations."
He explained that early warning and detention mechanisms had proven to be the only dependable solution to the hazards of wind shear, adding that pilots' awareness of its existence before landing or take-off enables them to make maneuvers in order to avoid the impact of wind shear.
The Director-General, Nigeria Civil Aviation Authority, Capt. Musa Nuhu, also added that a multi-disciplinary research effort was ongoing by scientists, engineers and other stakeholders to understand better the impacts of climate change on the entire aviation system, including aircraft and infrastructure.
Back to News