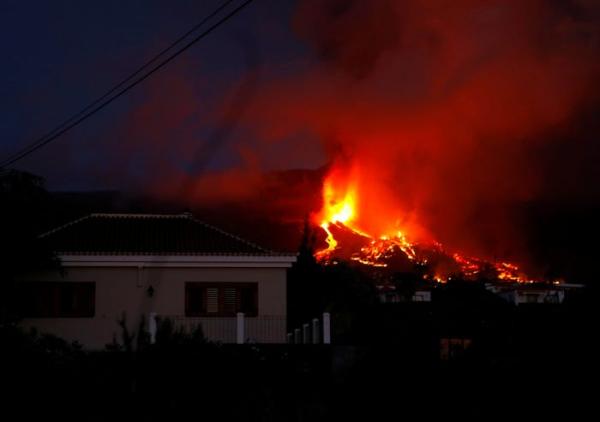 Residents flee, others count loses as Lava engulfs more buildings on Spanish island
From: Kelvin Ugochukwu Ubaka
Sat, 9 Oct 2021 || Nigeria, Spain

Saturday 9th Oct. 2021: The people of La Palma have been describing their struggles following a volcanic eruption which caused devastation on the Spanish island.
Molten rock has flowed down into the ocean, destroying hundreds of properties and forcing thousands of people to flee their homes.
Residents share what it has been like, living with the aftermath.
Lava volcanic eruptions has engulfed more buildings on Spanish islandClose.
Lava from the Cumbre Vieja volcano, which has been erupting since 19 September, has destroyed more homes and buildings.
Earlier this week, two new vents that opened up in the volcano caused further eruptions. One local volcano expert has said the newly opened fissures have partially collapsed, causing the lava to flow in multiple directions.
Authorities have closed the local airport for the second time since the volcano started to erupt.

Back to News