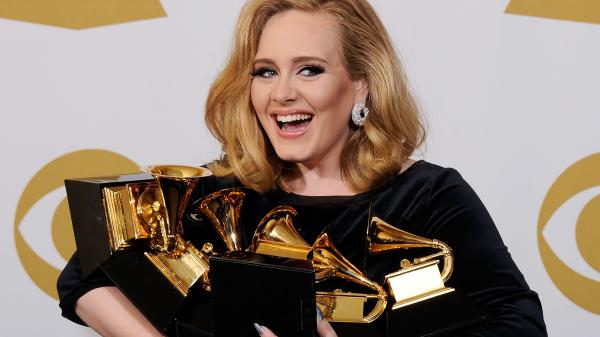 Adele to release new album after 6 years
From: CEOAFRICA NEWS: Reported By Zakariyah Surakat
Tue, 5 Oct 2021 || United Kingdom, UK
TUESDAY- 5th October, 2021: The British singer, Laure Adkin MBE, popularly known as Adele has released a 21 seconds snippet of her new song "Easy on Me", said full song and new album will follow on Friday, 15th October.
The song "Easy on Me," is to be a new song and album after 6 years.
The 15 Grammy Awards winner posted the 21-second black-and-white clip on Twitter, showing her putting a cassette bearing the song's title, "Easy On Me" into a car stereo. It was followed by 13 seconds of the song's instrumental piano introduction
The 33-year old pop star said on her tweet said Easy On Me will be released on Friday, 15 October, with her fourth album expected to follow.
This come after posters and projections appeared around the world bearing the number 30, which is expected to be the title of the highly anticipated album.
Back to News