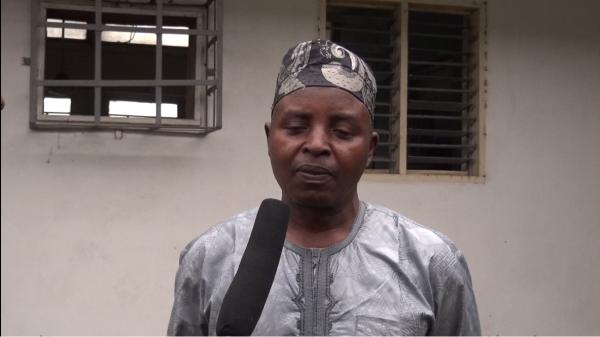 COVID-19: A Menace that bedeviled and ravaged Nigeria's economy- Prof. L.B Taiwo
By: Abara Blessing Oluchi
Wed, 28 Jul 2021 || Nigeria,
Wednesday: 28th July, 2021: The key note speaker, Prof. Lateef Bamidele Taiwo, a professor of Soil Microbiology, Institute of Agricultural Research and Training, (IAR&T), Moor Plantation, Ibadan, has described COVID-19 pandemic as a menace that crippled Nigeria economy.
Prof Taiwo made this known at the ongoing 2nd Annual Conference and Call for Paper, which was held at the Federal College of Animal Health and Production Technology, Moor Plantation, Ibadan.
The 2-day conference was themed "Technology and Innovation: Panacea for Nigeria's Growth and Development in the Post Pandemic Era".
Highlighting the negative consequences of the pandemic to Nigeria's economy, Prof. Taiwo said that although Nigeria recorded relatively fewer cases compared to other countries of the world, the weak health care systems in the country exacerbated the impact of the pandemic on the economy.
According to the erudite scholar, the International Monetary Fund (IMF) has revised Nigeria's 2020 Gross Domestic Product (GDP) and growth rate has fallen from 2.5 to 2% due to the low oil prices and fiscal space.
He added that the most recent estimate has put Nigeria's debt service-to-revenue ratio at 60% as Nigerian government recently raised its borrowing limit in a new Debt Management Plan which projected to increase to 40% of the GDP.
According to Prof. Taiwo, the theme of the conference is very important and crucial presently.
"The theme of the conference is very important at this time as we just experienced COVID-19 crisis which has destabilized the Nigerian economy, we need to talk about the experiences we had, challenges and how to tackle the problems which is just to prepare us for future incidence of any disease including the resurgence of COVID-19".
He added that without Science, Technology, and Innovation, (STI), Nigeria as a country cannot develop. According to him, Nigerians have to focus more on developing techniques to tackle the challenges that might come up in the future.
"Nigeria is part of the global body and we can't afford to stay behind while other countries are moving forward, there is no country that does not lay emphasis on Science and Technology. Science as I defined it, is to solve problems in all spheres of life, whether in education or agriculture.
"The essence is to sit down and analyze the problem, the fact that we're far behind contributed to our slow response to the outbreak of COVID-19".
On diversification, the research scholar said "Nigeria government should desist from theoretical diversification and take action by investing in Agriculture and scientific research, which will at the end aid proper production and provide solutions to the challenges embattling the country.
"If we want to diversify, we need to talk more about Agriculture. Most of the practicing farmers are old. We need to encourage the young farmers because they produce 75% of the food we consume in Nigeria. If we don't train them, there's no way we can sustain production."
Back to News