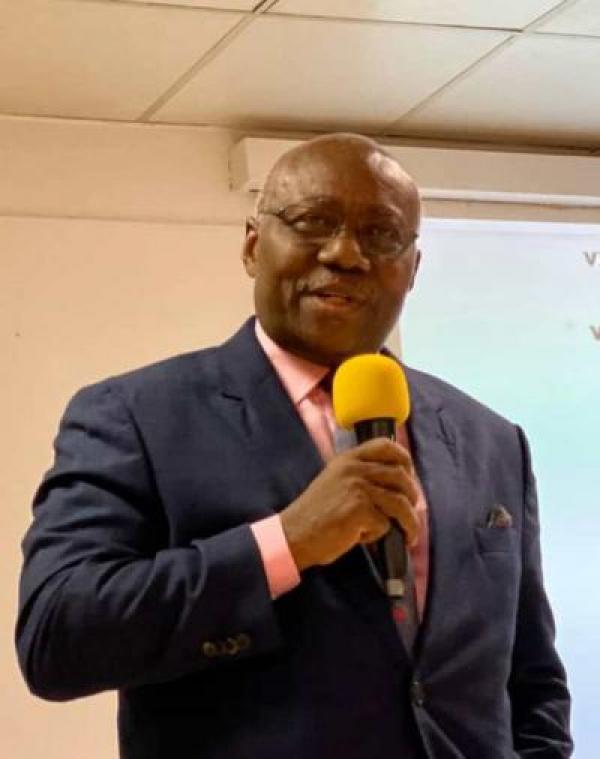 CERDOTOLA Executive Secretary, Prof. Charles Binam Bikoi
2021 World Youth Skill Day: CERDOTOLA Executive Secretary rejoices with African youths says "Put your skills at work"
By: Abara Blessing Oluchi
Thu, 15 Jul 2021 || Cameroon, Cameroon
Thursday 15th July, 2021: The Executive Secretary of the International Centre for Research and Documentation on African Traditions and Languages, (CERDOTOLA), Prof. Charles Binam Bikoi, has joined other world leaders to celebrate youths all over the world on the 2021 World Youth Skill Day.
The theme for this year's World Youth skill day is "Reimagining Youth Skills Post-Pandemic"
In his message, Prof Binam Bikoi, celebrate the resilience and creativity of youth in Africa and across the globe.
He specially commended the African youth's efforts in this time of COVID-19 pandemic.
He noted that a quarter of the world's workforce is made up of young people, and which almost 400 million youth are missing employment opportunities while almost 270 million youth are out of work.
He urged them to always put their technical, vocational education and training skills in all they do, and never relent in making sure the world is a better place for everyone.
The erudite professor lauds UN for mapping out this day for the youths to be celebrated.
In 2014, the United Nations General Assembly, (UN), declared 15thof July every year as World Youth Skill Day, so as to celebrate strategic importance of equipping young people with skills for employment, decent work and entrepreneurship.
This year 2021 World Youth Skills Day with theme 'Skills for a resilient Youth' will again take place in a challenging context, in the midst of the COVID-19 pandemic and with education and training systems yet to return to pre-crisis conditions.
World Youth Skills Day 2021 pays tribute to the resilience and creativity of youth during this crisis.
Back to News