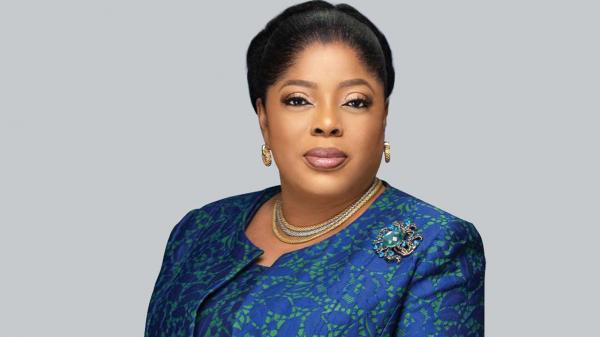 Fidelity Bank Plc to redesign operations, optimise cost
From: 'Tunde Babalola
Wed, 16 Jun 2021 || Nigeria, Lagos
Wednesday, 16th June 2021: Fidelity Bank Plc has assured its shareholders that the bank would focus on redesigning its systems and processes, deepen cost optimisation and enhance the overall risk monitoring framework to improve shareholders' value in the current financial year just as the shareholders okay 22 kobo dividend in full year.
Its Chief Executive Officer, Nneka Onyeali-Ikpe, while speaking at the 33rd yearly general meeting held in Lagos, said the bank would ensure that both internal and external risks are identified and mitigated to consolidate its growth profile.
Besides, shareholders approved a dividend of 22 kobo per share to shareholders whose names appear in the register of members at the close of business on April 16, 2021. This translates to a dividend yield of 9.2 per cent, making it the 4th most rewarding bank.
Onyeali-Ikpe expressed the bank's resolve to identify new opportunities, stating that its financial performance for the period reflected the resilience of its business model in a challenging operating environment.
According to her, local currency deposits grew by 49.6 per cent to N1.4 trillion, constituting 82.5 per cent of total customer deposits, while foreign currency deposits grew by 3.3 percent to N298.2 billion and now accounts for 17.5 per cent of total deposits.
She further highlighted that the bank's retail banking push continued to deliver impressive results as total savings deposits increased by 54.2 per cent to N424.4 billion, making it the eighth consecutive year of recording double-digit growth in savings deposits.
With this, total savings deposits account for about 25 per cent of total deposits, an attestation of the bank's increasing market share in the retail market segment.
"On the back of the evolving dynamics in the economy, we will continue to increase the adoption and migration of customers to our digital platforms and increase our retail banking market share through innovative products and services", she said.
The bank's Chairman, Mustapha Chike-Obi assured shareholders that the management would maintain a high corporate governance standard synonymous with the bank as well as ensure the bank continued in its growth trajectory in the years ahead.
"We will continue to strengthen our enterprise risk management capabilities to ensure the sustainability of our business while modeling our governance practices to align with international best practice", said Chike-Obi.
Back to News