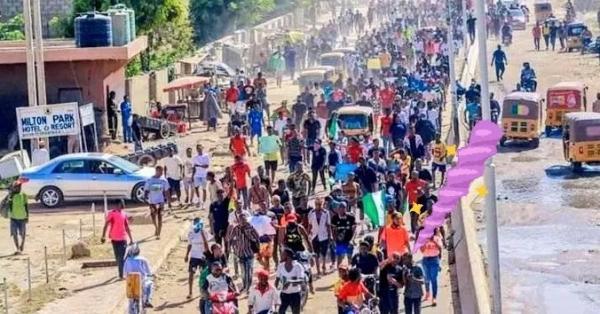 June 12: Activists to Nigerians; Boycott government-organised events
From: 'Tunde Babalola
Fri, 11 Jun 2021 || Nigeria, Lagos
Friday, 11th June 2021: A Lagos-based lawyer and human rights activist, Ebun-Olu Adegboruwa, has called on Nigerians, civil society organisations, and non-governmental organisations to boycott any event organised by the government in celebration of June 12 Democracy Day.
President Muhammadu Buhari moved Democracy Day from May 29 to June 12 every year, to honour Moshood Abiola, the winner of the June 12, 1993, presidential election.
Adegboruwa, a Senior Advocate of Nigeria (SAN), said it would be "hypocritical of the government to claim to celebrate the ideals of the June 12 mandate, when the same government is in gross violation of the freedom of expression by people it claims to govern."
Making reference to the ban of Twitter and the unwarranted censorship of media organisations by the Nigerian government, the lawyer said the acts contravene the ideals of democracy.
"June 12 represents total freedom, the free expression of the will of the people, justice, equality and respect for human rights.
"We cannot continue to live in a nation where the exercise of the fundamental and constitutional rights of citizens depends on the personal idiosyncrasies of those in power, where the institutions of State are deployed whimsically, to settle personal grievances, as President Buhari is doing in respect of his personal dispute with Twitter, for which all Nigerians are now subjected to forced solidarity," Adegboruwa said.
The lawyer called on Nigerians to isolate themselves from government activities by boycotting all programmes and events scheduled for June 12 celebration.
Nigerian youth and organised groups across Nigeria had disclosed intentions to hold peaceful rallies and protests against bad governance, insecurity and other societal ills.
The protests are scheduled to hold in almost all the states of Nigeria.
Back to News