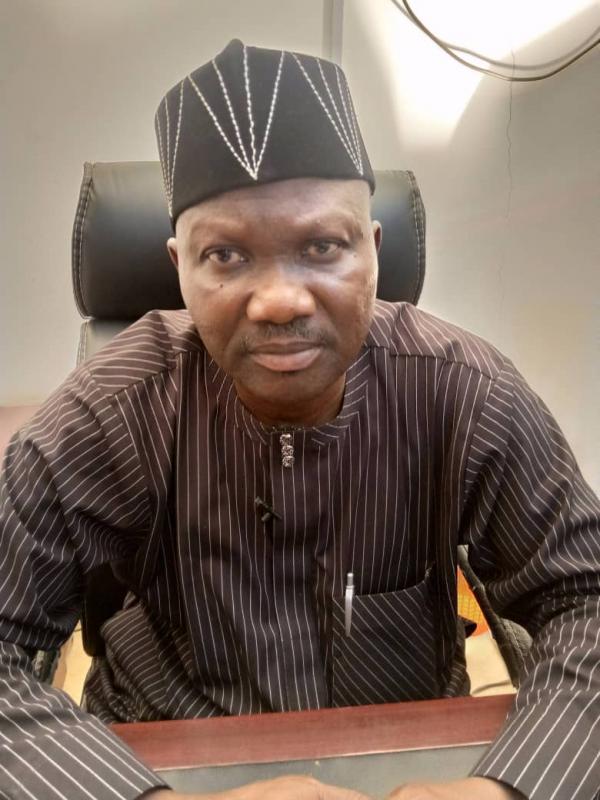 Yusuf Ahmed Gyallesu, National President of the National Association of Microfinance Banks, (NAMB)
President of Microfinance banks Association urges Nigerians against patronizing wonder banks
From: CEOAfrica News: Reported by- Tunde Babalola
Wed, 2 Jun 2021 || Nigeria, Abuja
Wednesday, 2nd June 2021: Yusuf Ahmed Gyallesu, the National President of the National Association of Microfinance Banks, (NAMB), has urged Nigerians to beware of money doublers who are parading themselves as having the magic of investing well their money to get the desire gains noting that the wobbling nation's economy cannot sustain any business to bring such gains in so short a period.
Gyallesu, who spoke in an exclusive interview with CEOAFRICA in Abuja cautioned Nigerians to be watchful while transacting business with some parading themselves as microfinance institutions.
The president of NAMB, the umbrella body of all the licensed microfinance banks in Nigeria, explained that members of the public should always look out for Central Bank of Nigeria (CBN) certificate and Nigerian Deposit Insurance Corporation, (NDIC) sticker whenever they enter any microfinance bank to confirm it's genuine.
According to him, "My advice to Nigerians is that they should be wise; when you are taken your money into a bank, ensure that it is a licensed microfinance bank. Once you entered the office, you would see their licensed approved by CBN and NDIC sticker assuring that even peradventure if anything happened, you have your money (all your money) back. They must also display the NDIC sticker that would also give comfort to whoever is bringing that, yes; this is an insured institution, where his or her money is safe. When you go to the other side of the non banking microfinance bank, they do not have these.
"So be wise! My appeal to the general public is be wise, Make wise decision, people that would come to you that bring 'X' amount of money after one week, two weeks, one month, we would double it for you, know that is wonder bank, don't do business with them, because they are all scam!".
Gyallesu advised Nigerians to always deal with only licensed microfinance banks when keeping their money for safekeeping.
"When you have your hard earned money for safe keeping or investment, go to any licensed and regulated microfinance banks," he advised.
He, however agreed that wonder banks are really bringing disrepute to the banking sector adding that his association is doing everything possible to ensure that we expose them to CBN. "our staff, our members, wherever they are located, look around to identify such bad eggs and report them to the Association or any Central Bank branch office nearest to them for necessary action."
Back to News