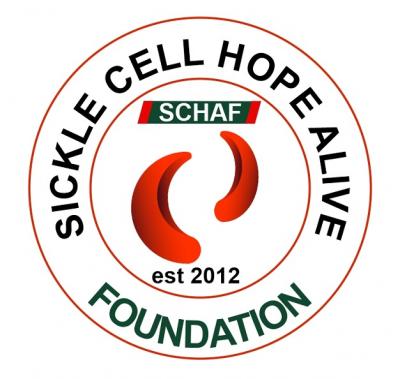 SCHAF celebrates Nigerian Children, tasks on compulsory genotype test before marriage
By:
Thu, 27 May 2021 || Nigeria,
Thursday, 27 May 2021: Sickle Cell Hope Alive Foundation, (SCHAF), on Thursday advocated for compulsory genotype test before marriage just as it urged Nigerians to embrace her Know Your Genotype, (KYG), program for prevention; care and support for individuals living with Sickle Cell Disease, (SCD).
The foundation made the appeal in a statement titled: HAPPY CHILDREN'S DAY 'We Passionately Care for a Better Tomorrow" to commemorate the 2021 Children's Day Celebration which was made availabe to CEOAFRICA .
The group outlined several of its intervention to assist victims of SCD and their families in order to manage to live a normal life.
These included distribution of Parent handbooks for care and routine drugs for the treatment of SCD and continuously striving for a better tomorrow for these children giving them hope for their future.  
"The older adolescents out of school are empowered through vocational training programs. Parents will also benefit from our envisaged Newborn Screening (NBS) which allows for early intervention as early diagnosis in the first few days of life followed by referral for appropriate prophylactic treatment, education of parents/caregivers and enrollment of children for comprehensive management and care early in life and help to reduce the burden of SCD in Nigeria," the statement added.
SCHAF passionately cares for these children, not only because they are the leaders of tomorrow, but also because they remain our hope for a better tomorrow.
The Foundation bemoaned the situation where the rate of people with SCD are on the increase in Nigeria and advocated for decisive measure to redress it.
"Nigeria has the largest population in Africa, with a population growth rate of 3.2% per year. The United Nations projected that Nigeria population will double by 2050 (reaching over 400 million) and is expected to be the third largest in the world. Whereas about half of the population is made up of children (under 18 years) which are expected to also double by 2050. This is a cause for concern since Nigeria carries the highest burden of sickle cell disease globally with over 4 million people living with SCD and over 40 million male and female trait carriers that continue to inter marry each other."
According to the Foundation, "over 150,000 babies are born with SCD in Nigeria every year with over 60% of these children dying before their 5th birthday.  Most of those children with SCD now live longer, most of the time in pain crisis, anemia and vulnerability to infections and other symptoms of SCD that include fever, vision impairment, acute chest syndrome, jaundice, priapism, stroke, leg ulcer, gallstones, etc although a small proportion live to a ripe old age with fewer problems."
The group believed that the only way to escape the stress associated with nurturing SCD victims to embrace KYG programme.
The Foundation then wished Nigerian children a "HAPPY CHILDREN'S DAY".
Back to News