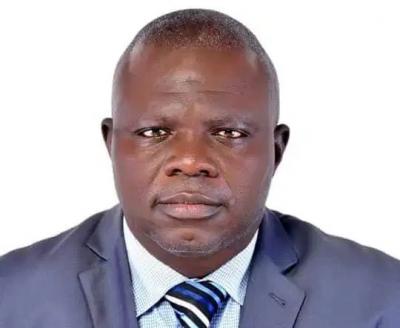 Agriculture, way forward for Nigeria's economy, says Dr Owosibo
By:
Wed, 26 May 2021 || Nigeria,
Wednesday, 26 May 2021: The Provost of Federal College of Animal Health and Production Technology, Moor Plantation, Ibadan, Dr. Olatunde Owosibo on Tuesday said that agriculture is the way forward in boosting the nation's economy,
He was speaking while declaring open the short-term Poultry training organized by the Federal College of Animal Health and Production Technology, Moor Plantation, Ibadan tagged  "Breaking through in poultry production, despite the high cost of feed," on Tuesday.
The Provost in his opening speech, admonished all the participants present to be attentive so as to gain maximally from the training.
He mentioned that agriculture is the way forward, and learning the modalities and practices of such agribusiness will boost the growth of such business.
He briefly introduced the College and the numerous dignitaries who had passed through the College for trainings at one point or the other, he mentioned the former president of Nigeria, Chief Olusegun Aremu Obasanjo as one of them.
The Provost, who was at the opening ceremony in company of the Deputy Provost Admin, Dr Olufunmilayo Ogunleke and the Registrar, stressed the fact that, every participant at our training who makes use of all that has been taught at his or her business is a potential employer of our graduates when such business grows.
He encouraged the participants to be open minded to unlearn unprofitable ways and other nays negating the business and learn and relearn the secret that works.
He also encouraged them to challenge their facilitators (who are experts on the field) as the classes are practical and real practice oriented and no one should leave the College at the end of the training with question bothering them.
 
The Registrar of the college, Venerable Babatope David, in his speech, informed the participants that this training is part of the mandate of the College, and that the College is meant to serve the whole country most especially the southern part of the country as there are just two federal colleges of animal health and production technology in Nigeria.
He mentioned that the College is known for quality education that meets the needs of the livestock industry at large. He also wished them a wonderful stay.
Some of the topics at the training are; The overview of poultry farming, Good poultry husbandry, Brooding and record keeping, Feed, ingredient, analysis and feeding others are Strict Biosecurity for Optimal farm performance, Disease Diagnosis and Laboratory Use, Poultry Business and value chain, Breeder farming,
Other ways of cutting cost in poultry among others.
There were lots of engaging moments on real life approach to farms, lot of challenges faced by participant present were mitigated at the training.
Back to News