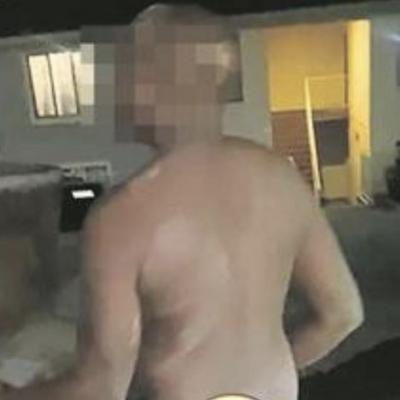 Hilarious: See pictures of a married man who was beaten and dragged naked for sleeping with another man's wife
By:
Fri, 21 May 2021 || South Africa, South Africa
A cheating married man has gotten more than he bargained for after he was was caught sleeping with the wife of another man.
The man, in the video seemingly taken at night was seen being dragged around by the husband of the woman he was caught with as neighbours continued taking videos.
It was gathered that the man said he found the man with his wife and wants to teach him a lesson. It is alleged the incident happened in Limpopo, South Africa.
Narrating the story, the man said "This person, I spoke to him nicely and he refused. I wanted to talk to him and he tried to run away."
Holding the hand of the alleged cheater and refusing to let him go, the man told the crowd;
"Please take pictures, This is what I'm dealing with.
"I want to go with this man to his wife and I want the police to go with me with this guy looking like this."
A woman in the crowd then said;
"What happened to this guy's head? He's in pain because he's badly injured."
The alleged cheater then pleaded: "I didn't know. Let go, my bro, I didn't know."
Back to News