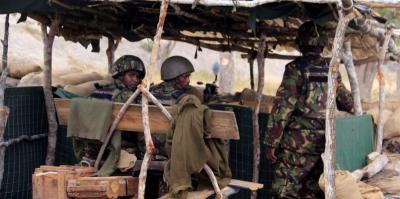 Insecurity: AU extend troops' stay in Somalia to December
By:
Thu, 13 May 2021 || Somalia, Somalia
The African Union (AU) Mission in Somalia, Amisom is expected to remain in the country up to 31 December until the security situation is stabilised and the elections are held.
The decision on the extension of the mandate of Amisom troops was confirmed in a meeting that was held by the 15-member committee on peace and security.
This decision is a relief for Somalia, which has been relying on Amisom troops to support its security operations since 2007.
The 15-member committee of the African Union Peace and Security Council include Kenya, Djibouti, Ethiopia, Egypt, Nigeria and Algeria.
Other countries are Benin, Burundi, Cameroon, Chad, Ghana, Lesotho, Malawi, Mozambique and Senegal.
The plan to extend the Amisom mandate will be forwarded to the United Nations Security Council, which also supports their operations in Somalia, for approval in May 2021.
Amisom troops in Somalia have had their mandate in the country extended every year to protect important facilities, support for government forces and fight against al-Shabab.
Back to News