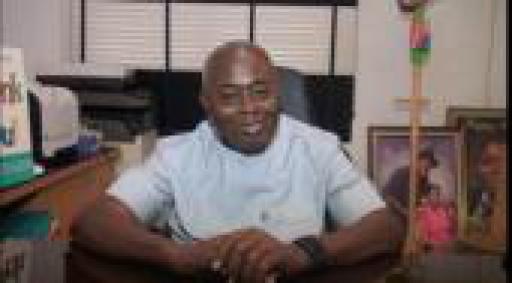 Mr Samson Osewa
Chairman and Founder of Ambassadors Group of Schools
The chairman and founder of Ambassadors Group of Schools, Mr Samson Osewa, has called on the government to work together with private stakeholders in order to revitalise the educational sector.
He made the call while speaking with CEOAFRICA in his Office at Sango-Otta, Ogun state.
Osewa said "government has to put in place some conditions that will make this work fine. From what we have seen through Covid-19, you find that the government alone cannot handle education.
"It is enormous. It needs some passion, some dedication, and I think public-private initiative would be much better" he added.
When asked about the present call for homeschooling; he said that he believes there is a future for homeschooling in Nigeria since a large percentage of his students are home schooled at present.
He also disclosed the importance of competition and motivation to drive students to do better, how he has incorporated that into the culture of Ambassadors school by rewarding excellence with scholarships; and how that has made the school stay top in academic excellence over the years.
He said that he believes that his vision for the school has come to fulfilment because of the hand of God and the support of his family; who played very important roles in funding and naming the school as well as in running the school during its 22 years journey.