Nigeria :: News
HAPPY NEW WEEK FROM CEOAFRICA
Apr 12, 2021
Source: CEOAfrica News: Reported by- Abraham Adzashoja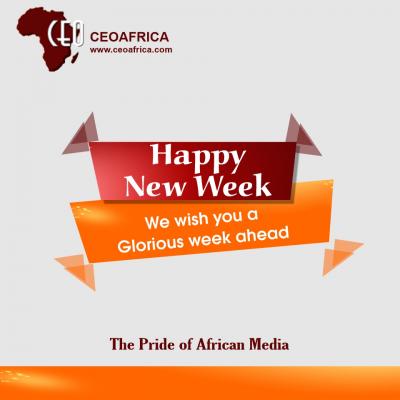 A new week is always accompanied with much anticipation and a renewed outlook.
It is good you know that this week cannot be better than last week until you begin to do something different.
You cannot keep doing the same thing and expect to get a different result.
So think of new ways to approach whatever you're involved in to either get a better result or sustain the best.
Go after those goals you've set. Believe in change; believe in innovation.
This week we, at CEOAFRICA, charge you to unleash your best self, grab success by the horn, harness the power of your imagination and let the world see what you're made of!
All of us at CEOAFRICA wish you the best week ever!
Headlines (Nigeria):
Read our other news items below...