Nigeria :: News
"If you like, read all the books in the world, marriage is nothing but luck" - Toke Makinwa
Apr 07, 2021
By: Abara Bleesing Oluchi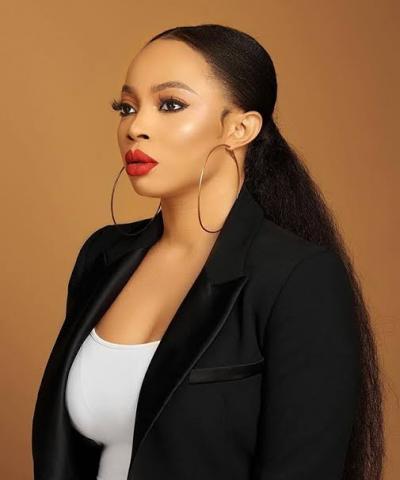 Nigeria- Wednesday 7, April 2021: Nigerian media personality, Toke Makinwa has spoken about marriage and what one needs to succeed in it.
The divorced 37-year-old woman in an Instastory post noted that there's more to marriage than reading books and using all sexual styles in the world just to please one's partner.
Toke Makinwa wrote;
"The earlier people realize that these relationship/ marriage is not rocket science but luck. You are truly lucky and blessed to experience love, commitment, compatibility etc.
There are no recipes to a successful marriage, no rule books to what works. 2 people make a choice to be desirable and spend time working to keep what they have.
If you like read all the books, Cook all the meals, Have the most explosive sex styles, What will work, will work. What will scatter, will scatter. It's life, it's lessons, it's seasons. Thank you all for coming to my TedTalk."
Headlines (Nigeria):
Read our other news items below...