Nigeria :: News
Chrisland University VC celebrates Easter, calls on Christians to extend love to others
Apr 03, 2021
Source: CEOAfrica News: Reported by- Abraham Adzashoja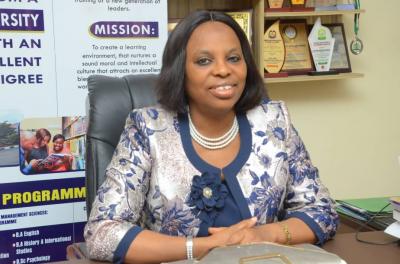 On this year's occasion of Easter, Chrisland University Vice Chancellor, Professor Peace Chinedum Babalola, has called on Christians to use this season to extend love to every person around them, as the essence of Easter is love.
Prof. Babalola made this call on Saturday in her Easter message, which was made available to CEOAFRICA.
The Vice Chancellor, who joins Christians all over the world to celebrate the Risen Lord, stated that "Easter is a time of happiness especially for Christians as it serves as a hallmark to the salvation of mankind.
"The love exhibited by Christ is worth emulating and should be embraced by all Nigerians."
The erudite Professor urged Christians to use this occasion to reflect on the love of Christ and show love to the all around them.
Headlines (Nigeria):
Read our other news items below...