Nigeria   ::   News
COVID-19: Lagos Govt extends work-from-home directive for grade level 12, below
Mar 01, 2021
Source: CEOAfrica News: Reported by- Prince Lawrence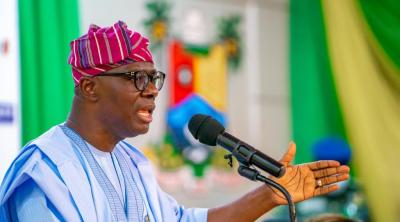 The Lagos State Government has extended the work-from-home directive to civil servants on Salary Grade Levels 12 and below by four weeks.
The state Head of Service, Mr. Hakeem Muri-Okunola, said this in a statement he issued.
Muri-Okunola expressed that the extension was to further curb the spread of COVID-19 within the public service and other stakeholders.
He added that the government's delight that measures put in place to curb the spread of COVID-19 in the state has resulted in a steady decline in the number of recorded cases in the preceding weeks.
The Head of service disclosed that in order to sustain the success so far recorded, Governor Babajide Sanwo-Olu has reviewed the directive to all public servants on Salary Grade Levels 12 and below for four weeks, with effect from Monday, 1st to Friday, 26th March 2021.
He noted that the directive does not prevent any of the exempted Grade Levels from reporting for duty whenever the Accounting Officer deems it necessary.
"All Public Servants are advised to continue to stay safe by observing all COVID-19 protocols such as Physical Distancing, regular use of face masks and hand hygiene." He stated.
  Headlines (Nigeria):
Read our other news items below...