Nigeria   ::   News
Shasha Market: Buyers lament hike in price of goods
Feb 22, 2021
By: Abara Bleesing Oluchi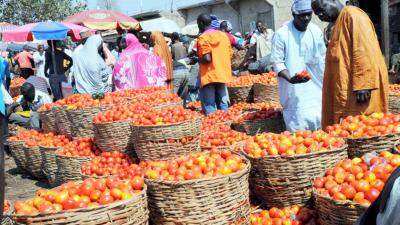 Some residents have lamented the scarcity and increment in price of perishable goods in Ibadan, Oyo state following the recent crisis that engulfed Shasha Market.
The market which has been in existence for over three decades was on Friday engulfed with crisis.
Shasha Market located in Akinyele local government area of Oyo State, is the major market where perishable goods like pepper, onions, tomatoes and other food ingredients are sold in wholesale prices.
Some tomatoes, pepper and onions sellers who sell at retail prices in some parts of Ibadan such as Dugbe, Eleyele, Ita-Merin, Oje, Sango, etc buy at wholesale from Shasha Market.
But our correspondents who visited some of these sellers learnt that some of these traders, due to the nature of the business have temporarily relocated to an open place at Bodija market, and this made the prices to go high.
Our correspondent who equally bought some goods also noticed that a bucket of tomato which was normally sold at the price of N700.00 –N800.00 is now sold at a very high rate.
Some of the buyers who confinded to CEOAFRICA correspondent appealed to the governor to find a lasting solution to the crisis, so that the goods will return to the usual price.
  Headlines (Nigeria):
Read our other news items below...