Nigeria   ::   News
Court sentences former French minister to 5years in prison over rape, sexual abuse of staff member
Feb 18, 2021
Source: CEOAfrica News: Reported by- Prince Lawrence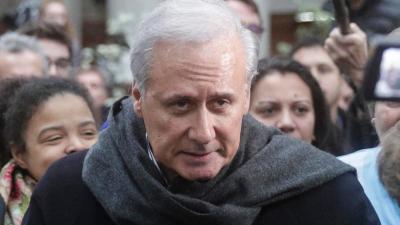 Former French Secretary of State, Georges Tron has been sentenced to five years in prison after an appeal court convicted him of rape and sexual abuse of a staff member at the town hall where he is mayor.
Two former municipal employees had accused Georges Tron, who claimed to be an expert reflexologist, of making them submit to foot massages that turned into sexual assaults in 2007 and 2010.
The 63-year- old Tron, was found guilty by the Paris Appeal Court on Wednesday after originally being cleared of the charges in 2018, due to absence of evidence that the women had been forced into sexual acts, but at an appeal trial this week the jury upheld the accusations from one of the plaintiffs.
The court decided that the "seriousness of the accusations", Tron's "persistent denials" and "the pressure exercised on witnesses and victims" justified a jail sentence.
The court also recognised the "moral constraint" Tron exercised over the two female employees because of their subordinate role at the town hall.
"It's a great victory for all women who may have problems at their workplace," Vincent Ollivier, lawyer for one of the women, said after the verdict.
She added that "It is also a message of hope for other women who find themselves in a similar situation."
Tron, who repeatedly insisted he was innocent, lost his seat in president Nicolas Sarkozy's cabinet in 2011 after the accusations emerged, but was re-elected as the mayor of Dravail, south of Paris.
Tron's deputy mayor, Brigitte Gruel, who had denied charges of aiding and abetting the sex attacks, was given a suspended two-year prison sentence after being convicted.
  Headlines (Nigeria):
Read our other news items below...