Nigeria   ::   News
Trump grants clemency to ex-aide Bannon, 72 others, exempts himself, family
Jan 20, 2021
Source: CEOAfrica News: Reported by- Prince Lawrence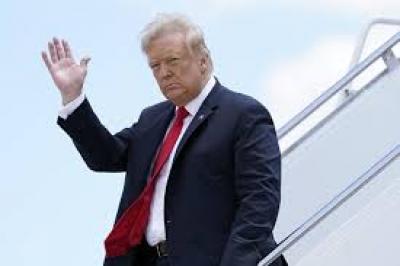 Few hours to the end of his administration, Outgoing President Donald Trump granted mercy to his former aide Steve Bannon and 72 people who were accused of corrupt practices.
This was revealed on Wednesday in a press release titled "Statement from the Press Secretary Regarding Executive Grants of Clemency," by the White House.
It was stated that "President Donald J. Trump granted pardons to 73 individuals and commuted the sentences of an additional 70 individuals."
Bannon was granted clemency after being charged with defrauding people over funds raised to build the Mexico border wall that was a flagship Trump policy.
The pardon would effectively wipe away charges against Bannon, if he was convicted.
It was also revealed that Trump would fly to Florida on Wednesday morning, skipping Joe Biden's inauguration.
However, Trump has continued expressing interest in pre-emptively pardoning himself, but he has been warned against such an extraordinary move by the White House counsel, Pat A. Cipollone, and the former attorney general, William P. Barr.
Mr. Cipollone also warned the president against granting clemency for Republican lawmakers who might be connected to the storming of the Capitol, a person briefed on the discussion said. And Mr. Trump has been cautioned against issuing pre-emptive pardons for his three eldest children, his son-in-law and his personal lawyer Rudolph W. Giuliani, none of whom have been charged with wrongdoing.
  Headlines (Nigeria):
Read our other news items below...