Nigeria   ::   News
Former beauty queen and first African to win Miss World beauty contest, Agbani Darego with her In-Laws
Jan 15, 2021
By: Cletus Ilobanafor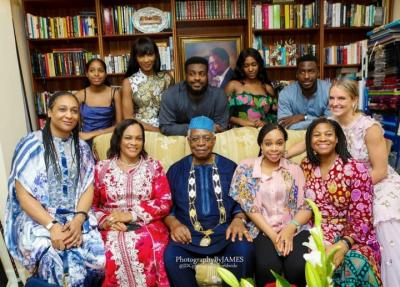 Agbani Darego former Miss World winner, has been spotted posing with her in-laws.
The Nigerian is married to Ishaya, the first son of former Defence Minister, Theophilus Danjuma.
She is pictured above with her husband and her in-laws, General Danjuma, his wife Senator Daisy Danjuma, her brother-in-law Theo with his fiancee Lousie Green and others.
She married Ishaya in April 2017.
They welcomed their first child in 2018 and their second in 2020.
  Headlines (Nigeria):
Read our other news items below...