Nigeria :: News
Nigeria, Germany consult on bilateral, economic cooperation
Nov 30, 2020
Source: CEOAfrica News: Reported by-Blessing Osajie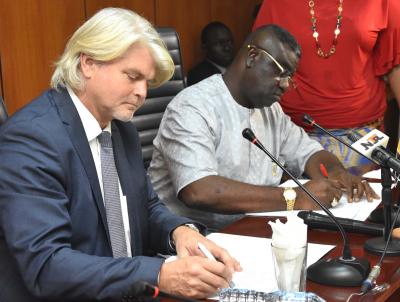 ABUJA
The Federal Government had said on Sunday that it just concluded conversations with the government of Germany on the exchange of views on future bilateral cooperation between both countries.
Minister of State, Budget and National Planning, Clem Agba, disclosed that both governments discussed the general context for development and economic cooperation between Nigeria and Germany.
According to a statement by the budget ministry, Agba led the Nigerian delegation, while the Director, Africa, Federal Ministry of Economic Cooperation and BMZ, Christopher Rauh, led the delegation from Germany.
The two countries agreed on areas of mutual interest such as ensuring inclusive economic development, promoting sustainable investment and creating jobs for all, especially youths and women.
They also gave reassurances about their commitment to the 2030 Sustainable Development Goals and the implementation of the Paris Agreement on climate change.
While agreeing to prioritise Nigerian-German development cooperation in the training and sustainable growth for decent jobs with a focus on vocational education as well as private and financial sector development, the two countries also agreed to focus on food security and agriculture
The German government said it would support Nigeria in form of employment possibilities for youths with €7.5m bilateral technical cooperation grant.
In the agricultural sectors, the German government pledged to commit €4.3m regional technical cooperation grant to the Green Innovation Centre for the agriculture and food industry to increase employment, income generation and productivity.
Headlines (Nigeria):
Read our other news items below...