Nigeria :: News
DPO's integrity saves station, men from hoodlums' attack
Oct 27, 2020
Source: CEOAfrica News: Reported by Joy Onuh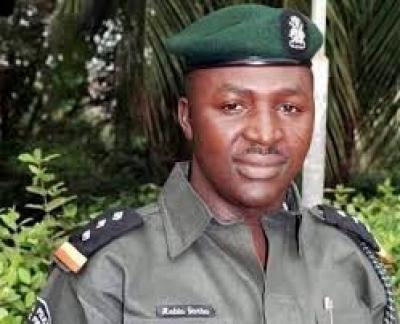 ONITSHA
The Divisional Police Officer of Fegge division, Onitsha, CSP Rabiu Garba, has allegedly won the hearts of hoodlums who came to raze down the police station thereby ensuring the safety of the station and his men.
According to a post made by Gidi traffic on twitter, the Chief Superintendent of polices' kindness and generosity saved the station as hoodlums that have targeted to raze down the station had a change of mind because of him.
Another source gave details to what happened in Onitsha, narrating that; when hoodlums came to burn down the police division, officers and men of the station were very afraid and ready for battle. But Garba warned his men not to shoot.
When the DPO came out, and the mob saw him, their war songs immediately changed to songs of praise for the DPO.
He calmly addressed them, advising them on the need to remain peaceful, maintain order and be calm.
Consequently, boys who had come for destruction assured the DPO that nothing will happen to him and his men.
Garba has been known for his professionalism and outright disdain for corrupt acts.
He was said to have built a borehole for the community without any fund raising.
According to sources, Garba usually organises football tournaments for the youths of Fegge at their local stadium.
He also goes to the stadium to play table tennis every week with the youths and is greatly loved and respected among the people.
Headlines (Nigeria):
Read our other news items below...