Nigeria :: News
Popular South Korean boyband, BTS, cancells concert set for October in Seoul
Sep 25, 2020
Source: CEOAFRICA NEWS: Reported by Blessing Sunday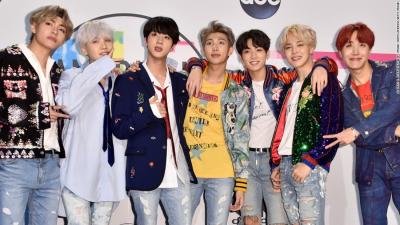 BTS
KOREA
Popular South Korean boyband, BTS, on Friday cancelled a concert set for October in Seoul, the South Korean capital, following stream of new corona virus infections, and imposing tougher curbs ahead of a surge in travel during a key autumn holiday.
The band became the first Korean pop act to debut at No. 1 on the Billboard Hot 100 singles charts in the U.S., with "Dynamite", it's first single entirely in English.
The band's music label, Big Hit Entertainment, said that the group's first concert since their emergence into the mainstream music industry had been scheduled for October 10 and 11 and it is meant to be attended by a limited audience observing social distancing norms.
Now it is to be live-streamed on the internet instead.
Big Hit said in a statement: "We have been planning the in-person component of our concert in order to try to create an opportunity for our artists and fans to meet, in spite of the challenges created by COVID-19. We would like to apologise to all fans that have been looking forward to an in-person concert."
The group of seven is at the forefront of South Korean pop music, winning converts to K-pop worldwide since its 2013 debut and its tour of more than 20 concerts through Asia, Europe and the U.S. was cancelled due to the virus but 756,000 fans paid to watch an online event in June.
Headlines (Nigeria):
Read our other news items below...